Imagine this scenario! You just enter your house and realize that your house smells weird. With your friend just about to stop by in twenty minutes, the panic starts creeping in.
What do you do next? Light a candle and spray some air freshener? Bad idea! These are just temporary solutions and worse yet, the air freshener's smell will blend with the bad smell and turn into something even weird.
With summer just about to knock on our doors, this scenario will become real for many of us. But leave your worries behind. We have got 9 ways for you to make your home smell fresh and amazing this summer.
What effect does summer have on your home's smell?
Have you wondered why your garbage bin smells extra dirty when the temperature shoots up? It's because in the hotter months, heat and humidity increases and with that a great number of odour molecules become mobile and thus volatile in the air.
As a result, things start having a greater odour intensity and therefore we are able to smell a wide variety of aromas.
This also means that the same garbage will smell more stronger in summer than it does in winter or relatively cooler months.
Let's look at the ways you can tackle this problem.
9 ways to make your home smell fresh in summer
1. Let fresh air in through your window
This is the most simplest hack and yet the most effective one. For at least a few minutes, open all the windows in your home. This helps create a cross-draft which forces the old air out and lets in the fresh air.
It helps push those stinky odours out before you proceed to deodorize the room.
2. Make use of essential oils
Essential oils are a great way to keep your home smelling not only clean but really good as well. All you need to have are some of your favourite oils and a diffuser. Fill the diffuser with water, add 2-3 drops of your essential oil, and turn it on. This diffuser will then create an aromatic mist that glides through your home.
Here are some essential oils that are perfect for the summer season:
Citrus: Citrus oils like lemon, lime, grapefruit, yuzu, cedrat provide a gentle cooling and activating effect during the hotter months whereas oils like orange, tangerine, and mandarin provide an uplifting and energizing effect.

Herbal: Oils like lavender, rosemary, roman chamomile, peppermint provide clean and invigorating smells that are generally found in a summer garden. Peppermint oil provides a cooling effect while lavender and roman chamomile help you sleep peacefully during hot weather.

Floral: Floral scents such as rose geranium, and neroli are great for daytime use whereas oils such as jasmine, frangipani, ylang ylang are best for evening use.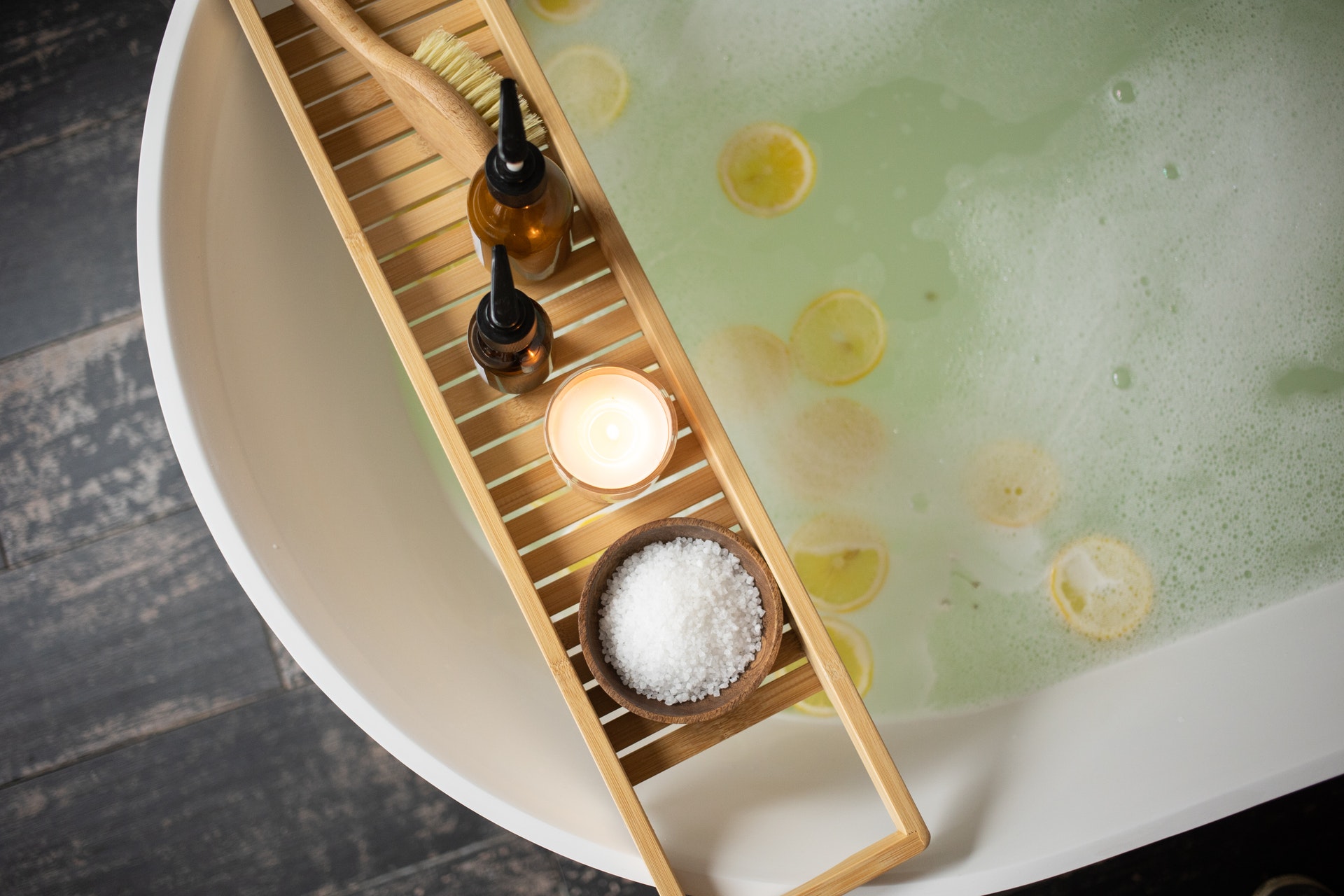 3. Use DIY hacks
If you're someone who loves making things, here are some DIY hacks for you to try out:
Simmer pot: This is great in summer to get rid of sweaty, stinky smells around your house. Here's how you can make one.

Take 1 sliced orange, 1 sliced lemon, 2 cinnamon sticks, 4 whole cloves, 1 fresh bay leaf and add it to a small pot. Fill this pot halfway up with water, turn the burner to low, and let it simmer for the whole day. Check water periodically and add if needed.

Smelly shoe spray: Shoes are most often the culprit when it comes to bad smell in your house. Mix 2 on cups of water with 2 teaspoons of essential oil (preferably thyme or tea tree oil) and add to a spray bottle. Spray this on your shoes and allow them to completely dry before wearing them again.

Carpet freshener: Mix 1 cup of baking soda with 1 tablespoon grounded cinnamon. Sprinkle this mixture liberally on your carpets and let it stay for 30-60 minutes. Vacuum the carpets as usual afterwards and voila, you've a fresh smelling carpet.
4. Keep your kitchen smelling clean
Some of the strongest smells (both good and bad) come from your kitchen. Here are ways to neutralize and freshen these odours.
Clean your fridge regularly to get rid of leftover and rotten food smells. You can even keep coffee grounds or if you don't like the smell of coffee, a cotton ball soaked with vanilla extract, to absorb the stink from leftovers.

If there's some stinking smell coming from your kitchen, sniff around your dishwasher. While it performs a great cleaning job, your dishwasher also needs regular cleaning. Follow the instruction manual or read this guide.

To ward off that dirty smell from your trash can, sprinkle baking soda over it. This will neutralize all those foul odours.

Keep your kitchen drain clean by using baking soda and vinegar. You can even run citrus rinds through the disposal, followed by lots of water to keep your drain smelling good.
5. Hang eucalyptus branches on your showerhead
While eucalyptus has antibacterial properties and many people hang it in their bathrooms for this same reason, its smell is also rejuvenating and relaxing. It can also keep your bathroom smelling good all day long.
All you need to do is hang the eucalyptus upside down by tying it with twine to your shower head. When you step into the shower, the steam will rise up to the eucalyptus branches and keep your bathroom smelling summery and fresh.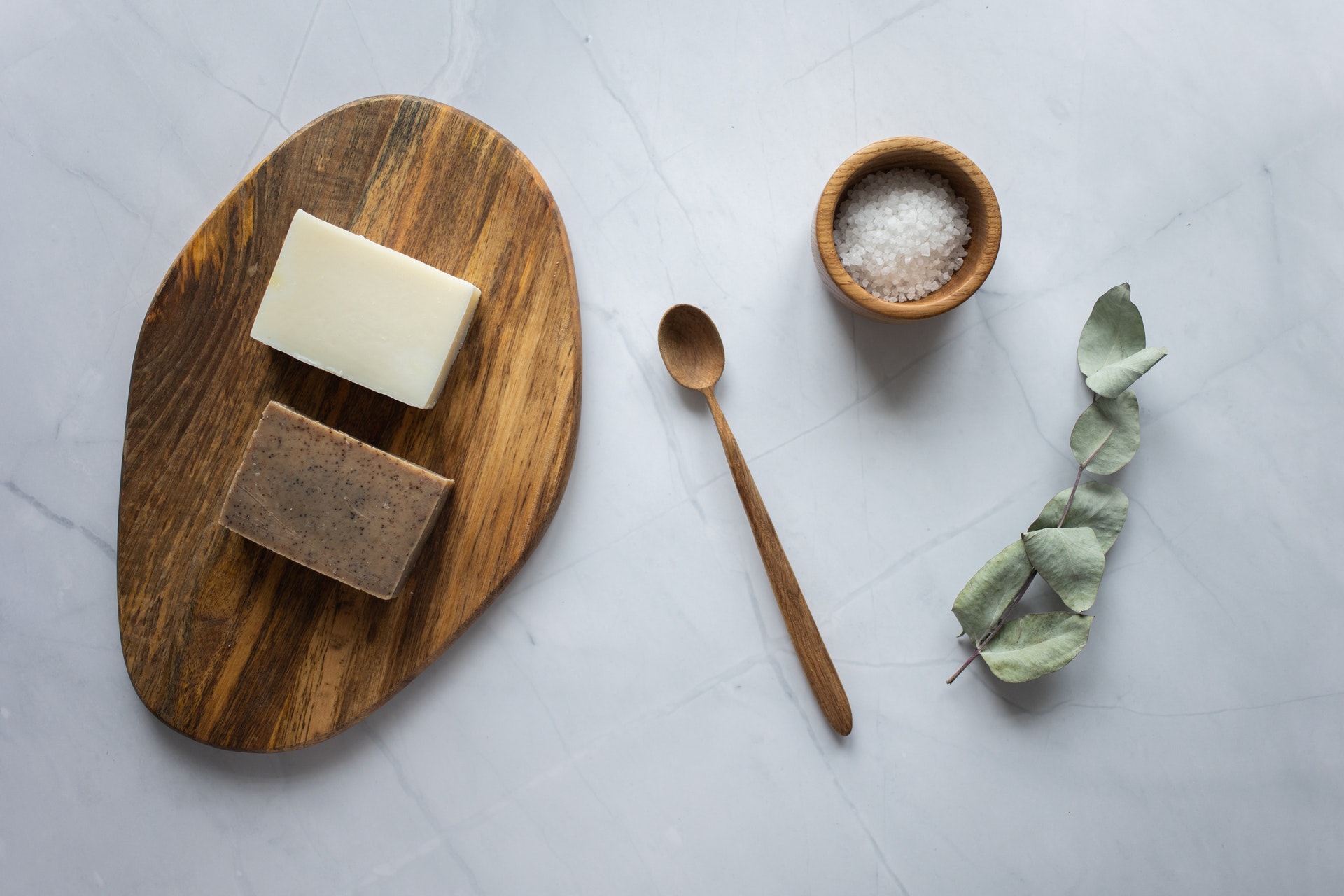 6. Distribute dryer sheets in drawers and cabinets
Who knew dryer sheets could have some other purpose as well? Not only your home, but you can make your wardrobes, cabinets, and even some nooks and corners in your rooms smell fresh by stuffing dryer sheets in random places. This will make your whole house smell like freshly washed laundry.
And the best part? This only takes a few seconds!
7. Deal with stinky carpets
Your carpets tend to hold stinky odours such as those that come from pet dander, sweat, mildew, and smoke. You can either make use of baking soda, white vinegar, alcohol, powder, or readymade solutions available in the market.
Other than that, you should vacuum the carpets regularly, have different shoes for home and outside, and make use of a dehumidifier to keep the moisture out of the air and from your carpets and keep them clean.
8. Have fresh flowers and plants
Did you know that some plants are air-purifiers that not only remove airborne pollutants and certain cancer-causing volatile organic compounds but also keep your room smelling fresh?
The flowers also provide a natural smell to your home and keep foul smell away. It's also pleasing to the eyes and are also known to have a positive effect on your mental and physical health.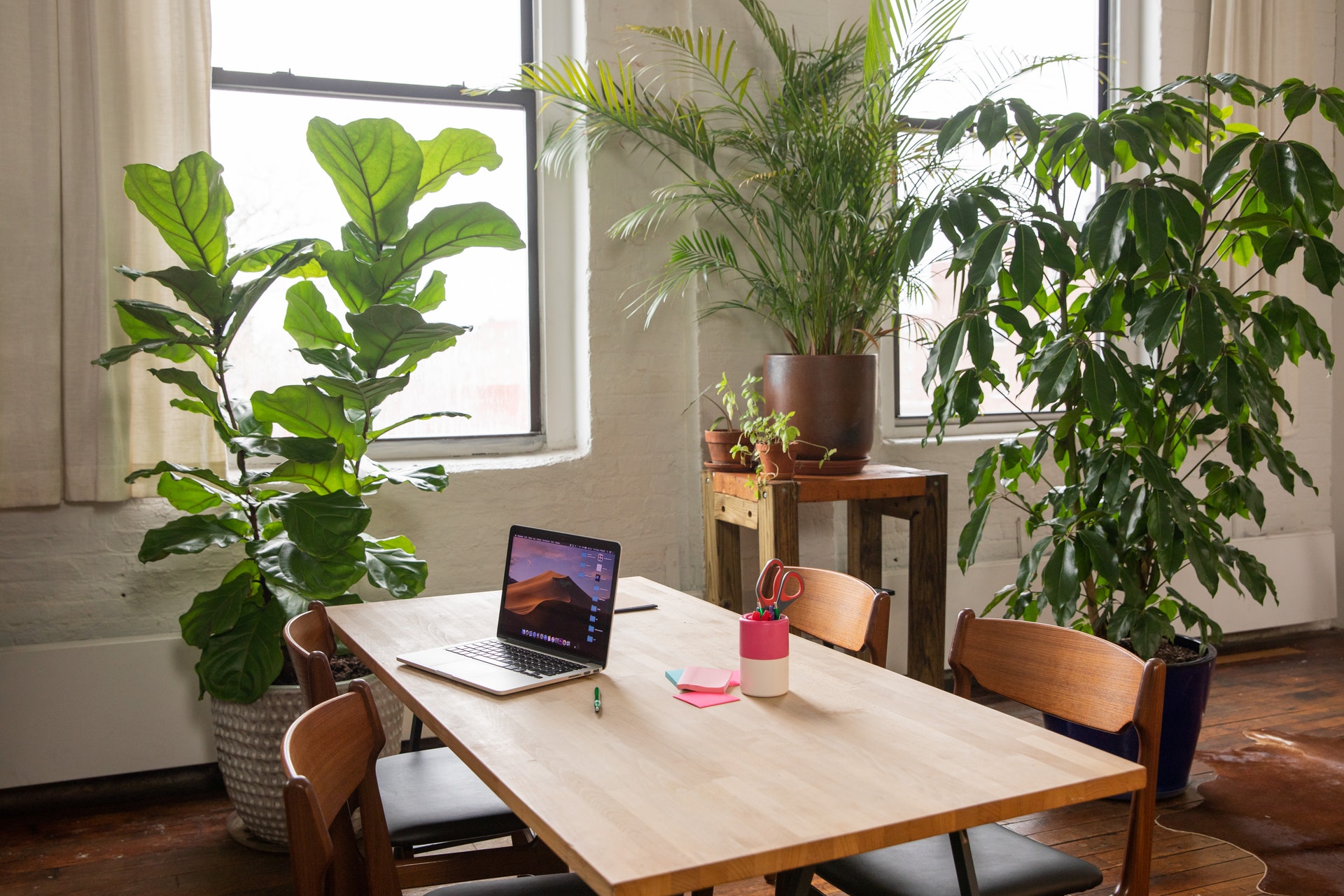 9. Clean air conditioner and furnace filters
Have you ever stepped into someone's home and found that it smells equally good in every nook and corner? Allow me to reveal their secret. All it takes is regular cleaning of air conditioner and furnace filters. But there's a tad bit more to it — add a few drops of your favorite essential oil onto those filters every time you clean them or change them.
As the air conditioner cools down your entire home, it'll send those summery aromas throughout your home.
Now that you know these 9 hacks, test them out as summer approaches your door.
Before you leave, here's one caution — these hacks will do nothing if you don't keep your home clean. Those debris, dirt, stains, will keep emanating a foul smell in your house if you don't do a good job of cleaning things around your house.
Short on time? Or just don't like cleaning? Worry not! We at Homero pride ourselves in getting the best cleaning job done, that too with experienced personnel and all the cleaning expertise that is required.
Book your home cleaning service today and get $25 off on your first service!