If we had to choose between watching the last episode of the Rings of Power or dusting our home, most of us would pick the first option.
We get it! Cleaning your home is not a fun thing to do.
But as a professional home cleaning company, we constantly discover some amazing home cleaning tips that create a healthy and safe environment and keep your house spick and span for your next guest, that too with less effort and time. The best of both worlds, isn't it?
We present to you this home cleaning guide where we share some basic cleaning rules, tips, and shortcuts to get things done efficiently. Let's get started!
Basic cleaning supplies
Before you learn "how" to clean your house, let's quickly cover the basics of "what" you'll need to do that. Here's a list of basic cleaning supplies:
Vacuum cleaner
Broom and dustpan
Rubber gloves
Bucket
Microfiber clothes
Sponges
White vinegar & baking soda
Duster
Paper towels
Surface specific cleaner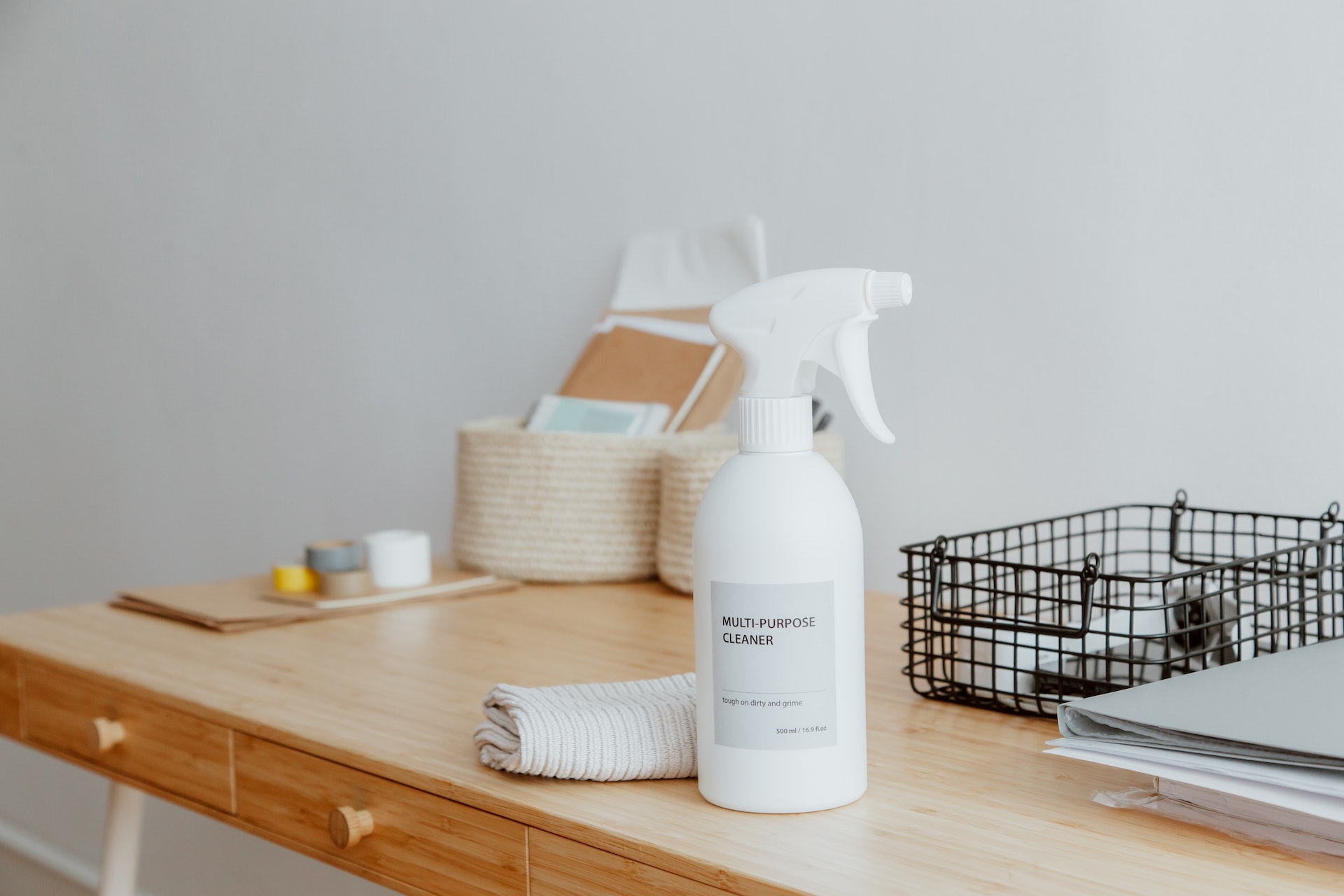 How often to clean?
If you let dust accumulate on furniture and dishes pile up in your sink, you will end up doing a lot more work than you otherwise would need to. A reason why you should break down your cleaning habits into how often you should do them:
Daily: Daily tasks include making your bed or cleaning the kitchen counter. These tasks help you get your weekly cleaning done faster.
Weekly: Over the weekend, you might want to make time for weekly tasks like vacuuming the floors and cleaning the bathroom.
Monthly: While you don't need to deep clean the fridge or vents daily, you need to do that monthly to have a safe and clean home.
Here's a small example list you can create: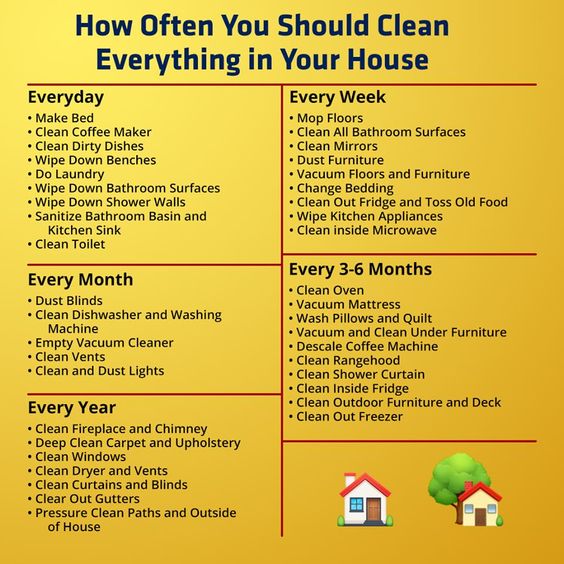 Step-by-step Guide to a Clean House
Here are seven steps you need to follow to have a clean space:
Step 1: Dust your house
A dust-free home keeps allergens, germs, and other pollutants at bay. While dusting your home, clean from top to bottom, so you don't spread dirt and dust on clean surfaces. Make sure you clean the light fixtures, doorknobs, top of doors, picture frames, and other knick-knacks that are in the open. You can make use of a feather duster to clean delicate items.
Step 2: Clean furniture fabric
It's normal to see a few stains on fabric furniture, especially if you have pets at your place. The best way to clean these fabrics is to follow their instructions. If they do not have any specific instructions, here's one method you can follow:
Brush the fabric
Apply baking soda and let it sit for 20 minutes
Vacuum the fabric and remove the baking soda
Make use of a fabric cleaner to gently dab on any stains
Wipe it off and let the fabric dry
Step 3: Clean mirrors and glass
Be it the mirror in your bathroom or the glass wall in your living room, they are bound to get dirty. You can either buy a glass cleanser or prepare your DIY solution (half a cup of distilled water, half a cup of white vinegar, and one tablespoon of cornstarch). Spray your mirror or glass with this solution and wipe it from top to bottom using a microfiber cloth or a newspaper.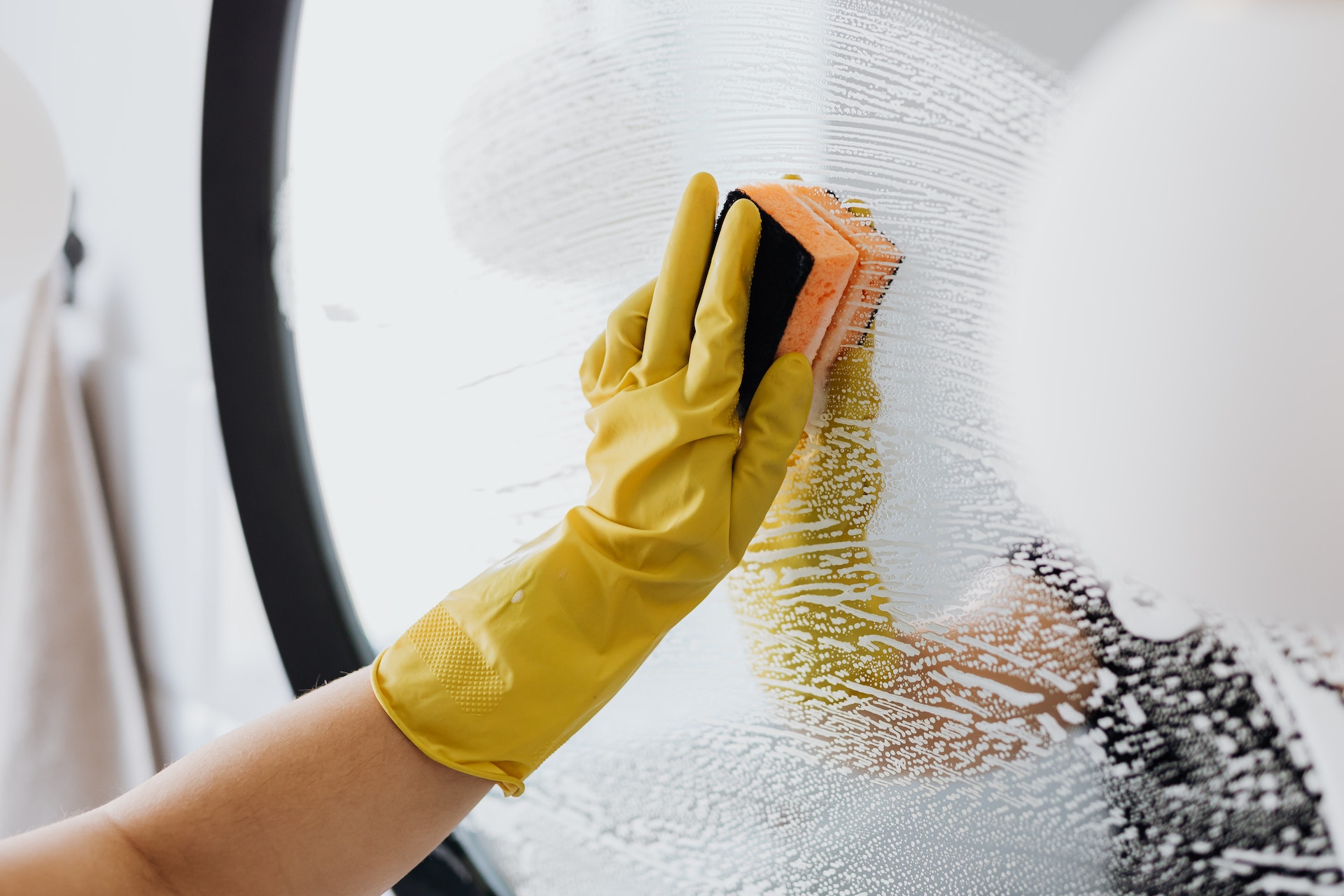 Step 4: Clean surfaces
The pandemic taught us the importance of regularly cleaning and disinfecting the surfaces in our homes, especially if one is prone to allergies. You can clean regular surfaces with detergent or soap and water and disinfect and sanitize bathroom surfaces, sinks, and kitchen counters.
Step 5: Clean the kitchen and bathroom
Your kitchen and bathroom are two places with a high risk of contamination. To avoid that, ensure you regularly clean the microwave, fridge, dishwasher, and kitchen sink. Similarly, spray your shower, tub, counters, shower curtain liner, and bathroom sink with a cleanser. Make sure you use a special cleanser and warm water for cleaning the toilet. You should aim to deep clean these places at least once a month.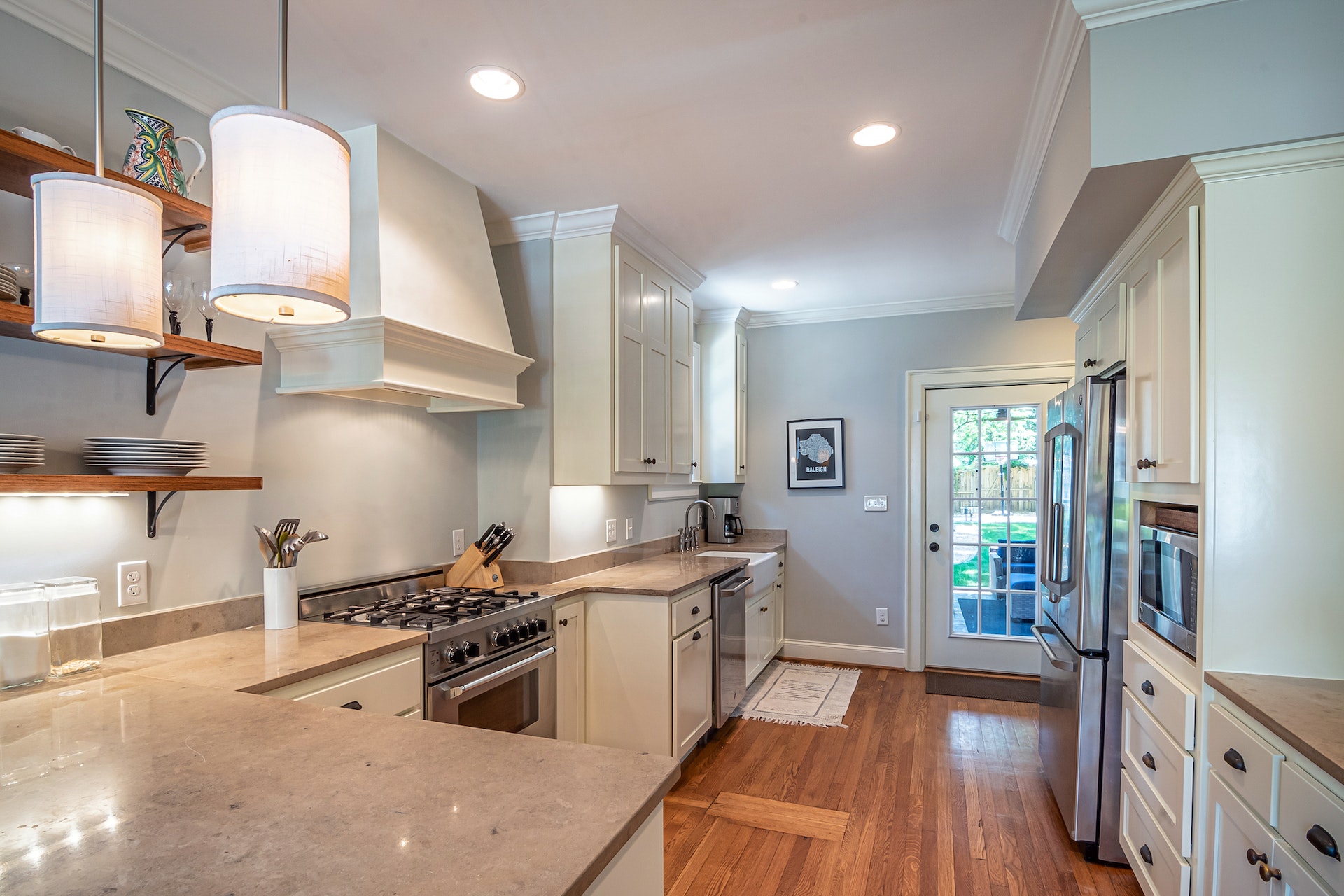 Step 6: Clean floors
The way you clean wooden floors is different than the way you clean a natural stone floor. For example, if you're cleaning a wooden floor, you'll need to avoid abrasive cleaners or hot water. On the other hand, you shouldn't use a vacuum with a brush roll attachment for natural stone floors as it can lead to scratching or cracking. Here's a guide on how you can clean different kinds of floors.
Step 7: Vacuum the house
A vacuum cleaner can help keep your floors, carpets, and even furniture like sofa clean. Make sure you also focus on changing the vacuum cleaner's bag when it's three-quarters full so that the suction remains strong. You should even snip any threads on the brush and change the filter if it's dirty or torn.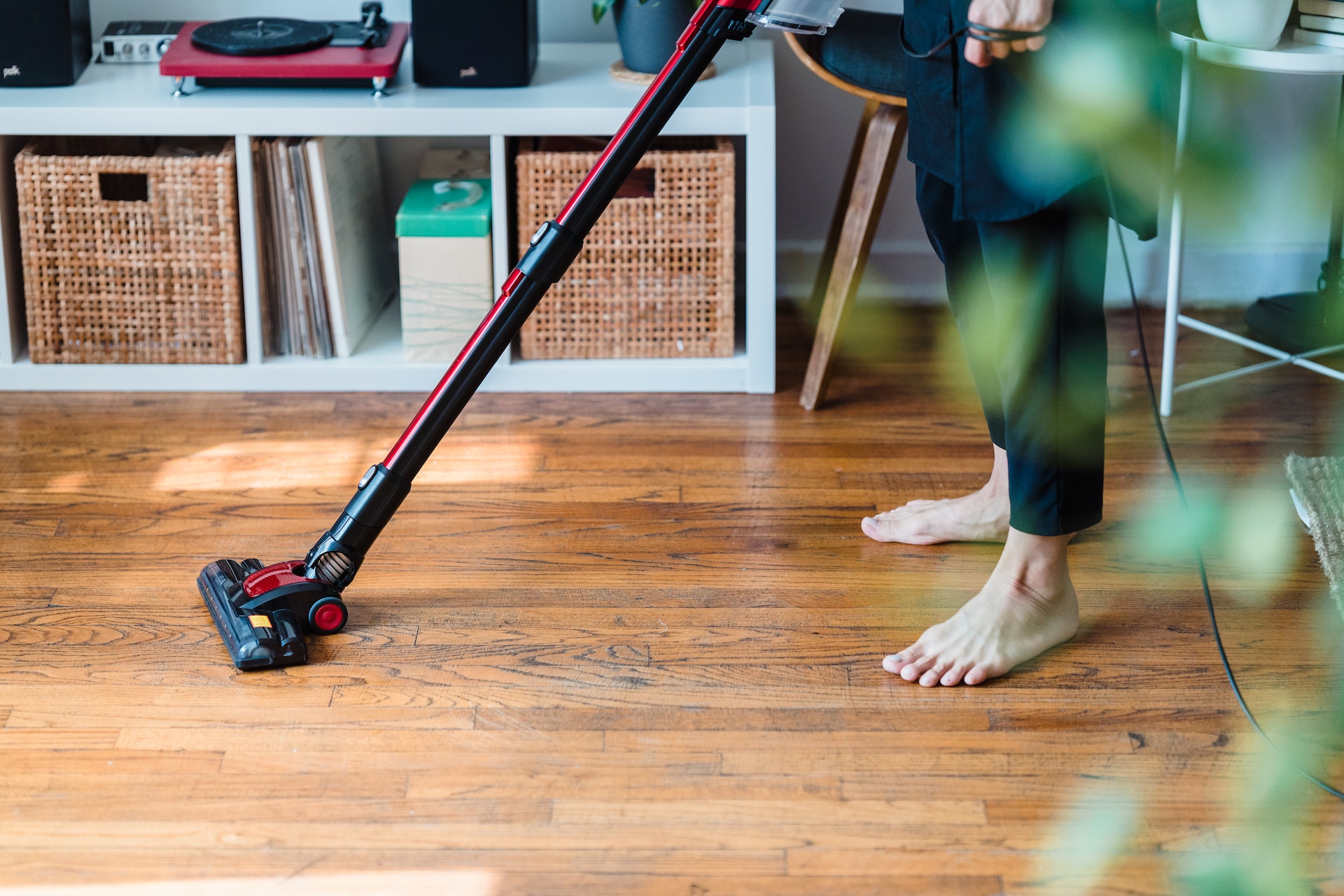 Where to start cleaning a house?
Is your house too messy, and you don't know where to start cleaning it? Worry not! We have listed down some steps for you to get started.
Pick up trash
Start with cleaning all the trash from your rooms. This could be the newspapers lying on your table, the takeaway containers on the kitchen counter, or emptying your garbage bin. Instead of doing several rounds, you can pick up a large trash bag and go around your house to pick up the trash. This makes it easier and quicker.
Gather dishes
You're not the only one that leaves behind dirty dishes and cups on the coffee table and your couch. After gathering the trash, collect all these cups, dishes, and other utensils. Even if you do not clean them immediately, make sure you leave them in the dishwasher or the sink.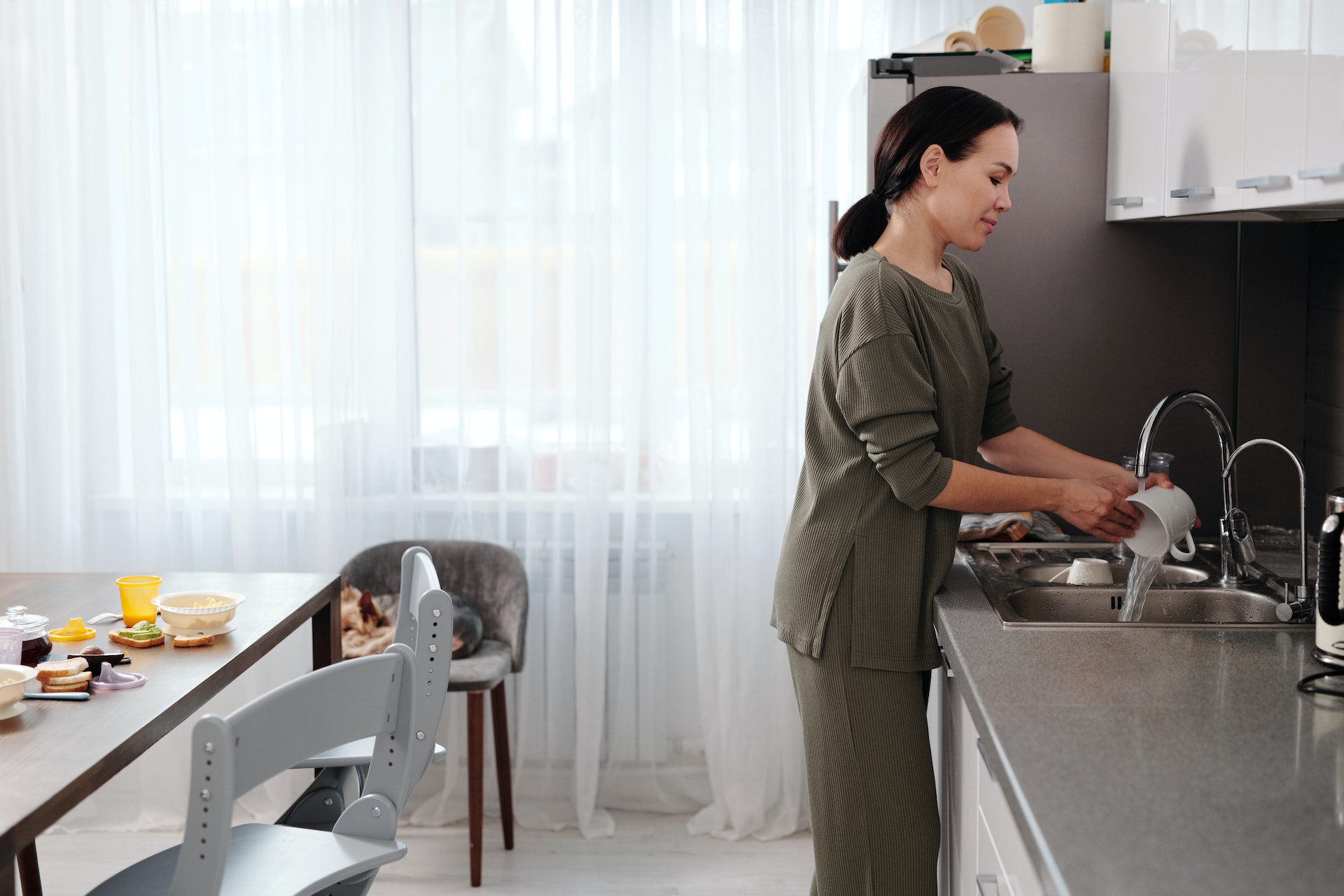 Collect clutter
Whether you have your pet's toys on the floor or documents on the table, collect all of these and just put them in their respective place. For example, you don't need to organize your pet's toys on the shelf. Just place them over there for the time being. You can get to organizing them later on.
Later on, when you have the time, you can follow this decluttering process.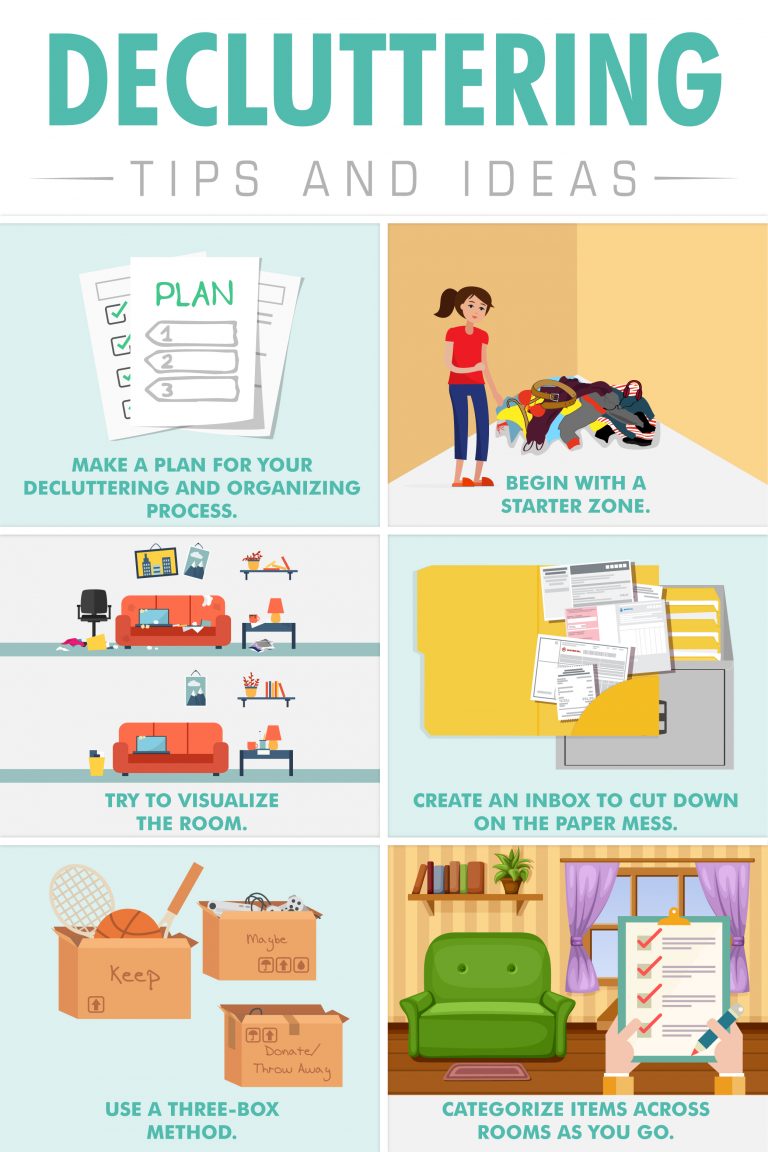 Pick up laundry
Take a laundry basket and add all the clothing you need to get washed. You can even add your bed linens, rugs, and other fabrics you haven't washed in a while. Then put the laundry in the washer and ensure the timer is on so you can put those clothes in the dryer next.
Clean kitchen
This involves throwing away all the food that has expired or gone bad from the fridge and your pantry. You can even clean the cabinets, knobs, and kitchen surfaces. If you have a dishwasher, make sure you give it a nice rinse. The dishes and other utensils you put in the sink earlier can be washed at this stage.
Clean bedrooms
Do a room by room cleaning drive and start by decluttering your bedroom and organizing things in their proper places. Once that is done, you can dust your work desk, bedside table, ceiling fans, frames, or any other furniture in your bedroom. Finish with vacuuming, cleaning the mirrors and glasses, making the bed with fresh linens, and changing other upholstery.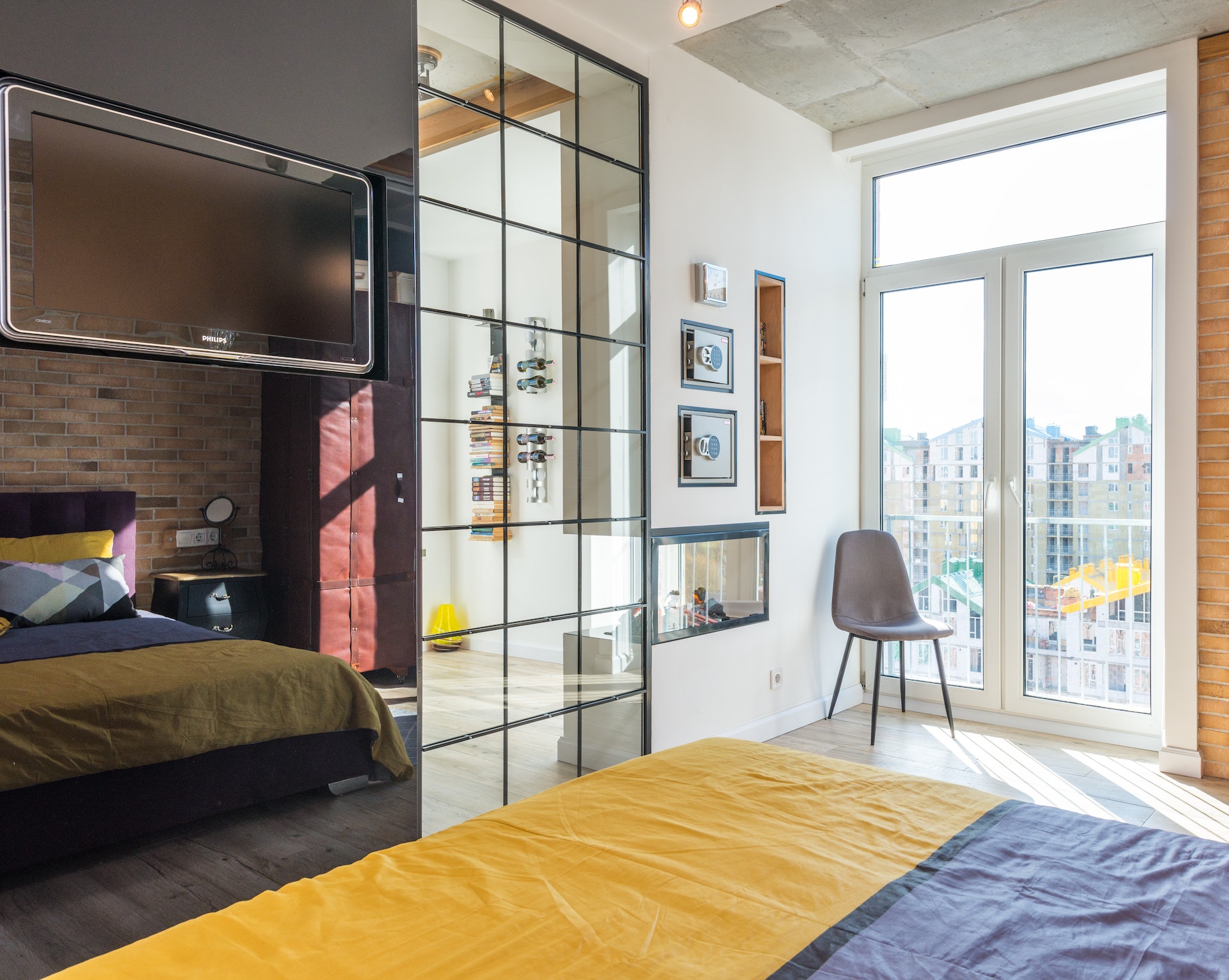 Clean bathrooms
Firstly, remove all items lying on your shelves and cabinets. You can then dust and sweep and vacuum the floors if needed. Spray an all-purpose cleaner on shelves, shower door, faucets, countertops, baseboards, and towel racks. Sprinkle a toilet-specific cleaner on the toilet and scrub it with a toilet brush. Once that is done, mop the floor, and clean and rearrange the items you took out earlier.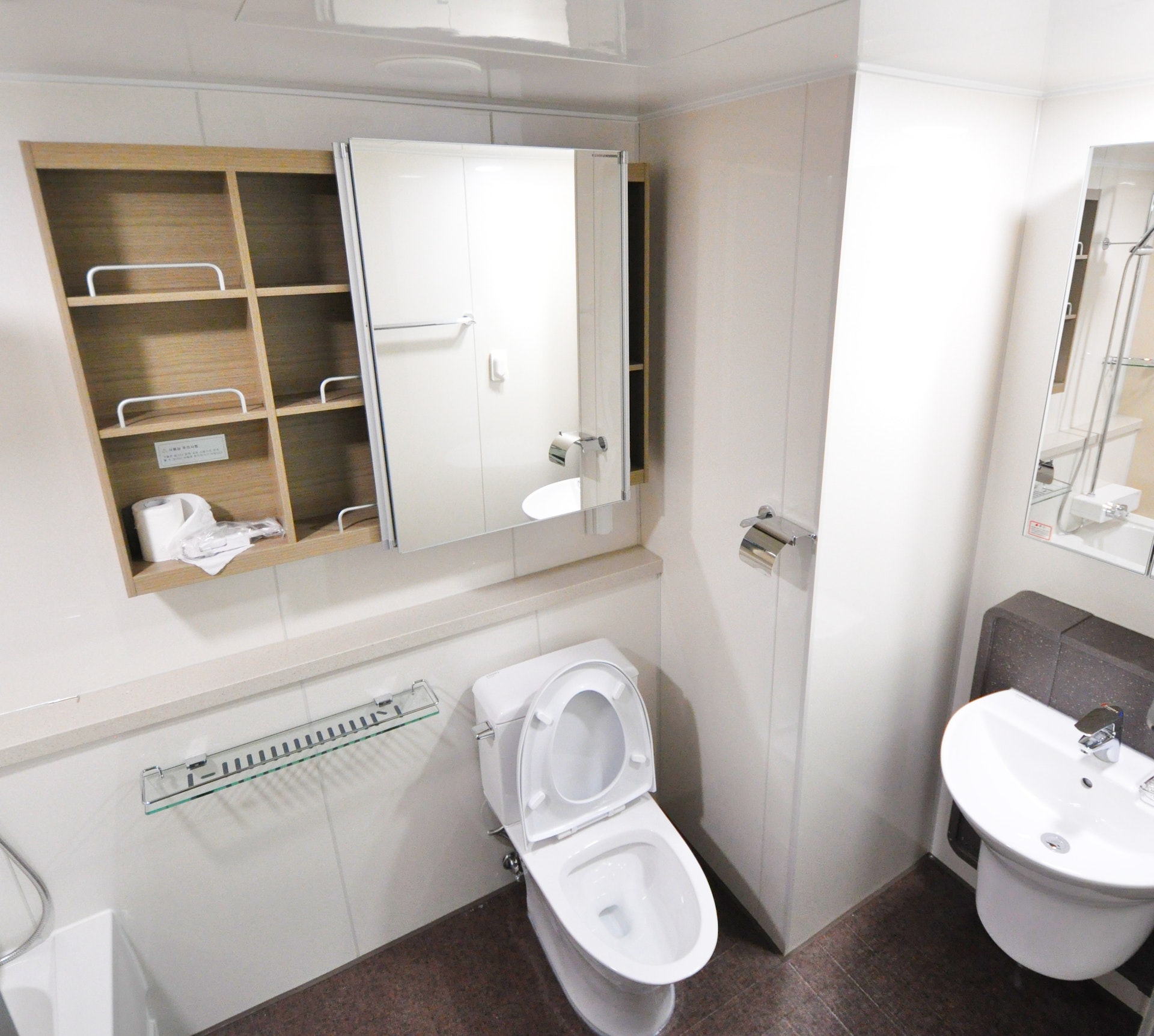 Living areas
Like you did with the other rooms in your house, dust everything in your living room from top to bottom. Spray it with disinfectants if you haven't done that in a long time. You can even vacuum the floors and carpets if needed. You can then fluff the cushions and pillows on your furniture and make your living room smell nice by adding a few drops of your favorite essential oil to the diffuser.
Outside
You don't want your guests to be invited by a dusty porch or cobwebs on your door, right? Once you're done cleaning inside the house, spend 20-30 minutes sweeping the walkway, wiping any outdoor furniture, and clearing cobwebs on the doors or thresholds. And that's it! You now have a beautiful, clean home.
How to create a cleaning schedule?
Once you're done cleaning the house, you want to ensure that this effort is not in vain. A reason why you need to have a regular cleaning schedule. Here's an example you can follow: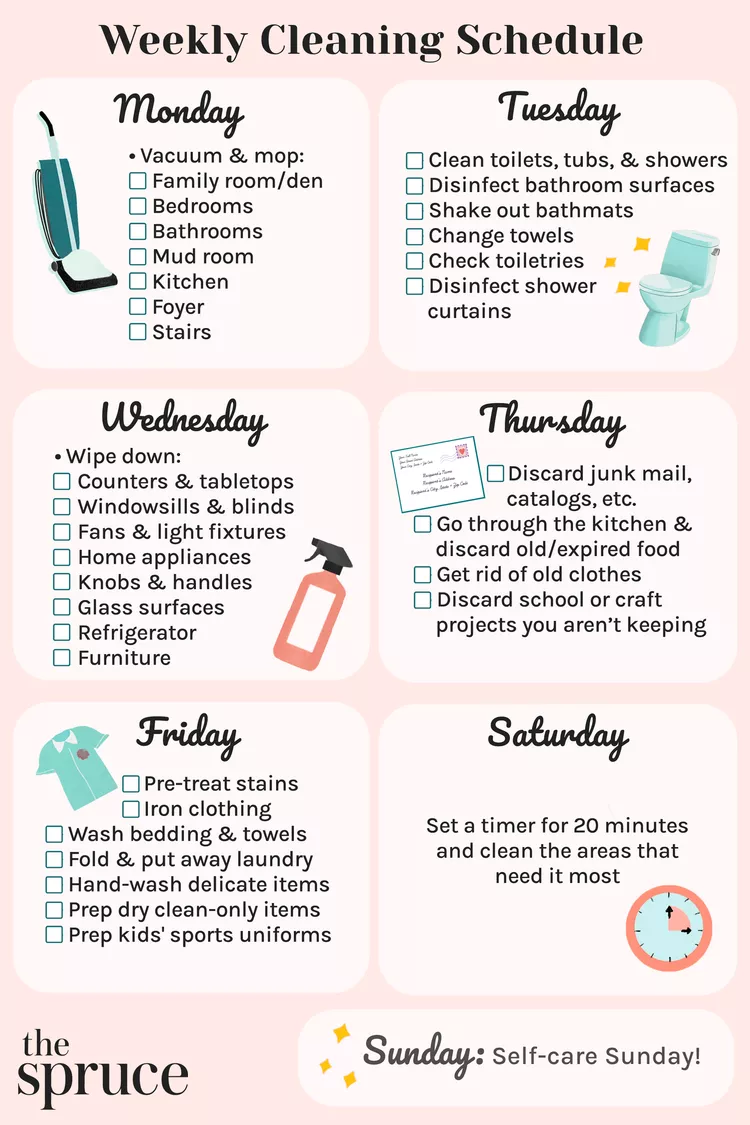 You can modify this cleaning checklist and even experiment to see what works best for you: a little cleaning every day or doing it all over the weekend.
Whole house cleaning tips
Here are some house cleaning tips that will help you clean your home super quickly:
Have a designated space for everything so things don't lie on the ground or the counters.
Always remove your shoes when you enter the home to avoid dirt and grime on the carpets and floors.
Have all your cleaning supplies in one place so that they are always handy
Always have a cleaning system or process in place before you start
Clean from top to bottom, left to right
Pair your cleaning habits with other habits. For example, making your bed after you brush your teeth.
Conclusion
Keeping your house clean can be a mammoth task, especially if you work full-time. But it's also risky to let dirt and germs pile up and create an unhealthy environment. One way to solve this problem is by hiring a professional cleaning company.
The team at Homero follows CDC-recommended cleaning methods and detergents to provide you with a clean and safe home. Book your first deep cleaning appointment with a limited-time discount offer.