Your living room is quite definitely the place where you spend most of your time, after your bedroom, of course. Be it for chatting with your family, spending some time with your pets, or organizing an extravagant party; you want your living room to be clean and elegant.
Thus, it deserves some extra attention when you are tidying things up. After all, you don't want to be stuck in a situation where you have to stuff everything inside the cupboard because you have guests coming over in 15 minutes.
Did you, too, imagine this scene from F.R.I.E.N.D.S?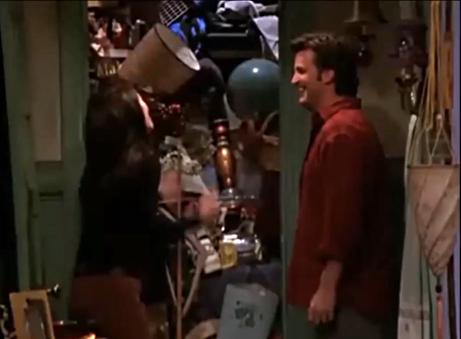 Worry not! We've got you sorted. Here's a quick guide to cleaning your living room and keeping it spotless for days.
Cleaning supplies you'll need
Here's a list of cleaning supplies you'll need to keep in handy:
Vacuum cleaner
Broom and mop
Duster
Sponges
Cleaning cloth
All types of cleansers
Bucket
Soap and warm water
White vinegar
Microfiber cloths
Gloves
Step-By-Step Guide to Cleaning the Living Room
You don't want to spend two hours cleaning your living room only to discover that the items you just cleaned got dirty again because you followed the wrong process. Here are eight steps to help you clean your living room in no time.
1. Declutter the room
Dr. Darby Saxbe, an associate professor of psychology at the University of Southern California in Los Angeles, says, "Decluttering allows you to cross things off the to-do list, which gives you a sense of accomplishment. Removing clutter also takes away visual interruptions. It's an easy way to cleanse the palate and have a fresh start."
First off, start with getting rid of all the items from your living room that you hardly use or are lying around, like junk mail, magazines you don't read, and other unwanted items. This will help you start with a clear mind.
You can even put away things that are lying around, like books, clothes, and papers, in their respective places so that it's easier to clean everything else in the living room.
2. Keep cushion covers and throw rugs in the laundry basket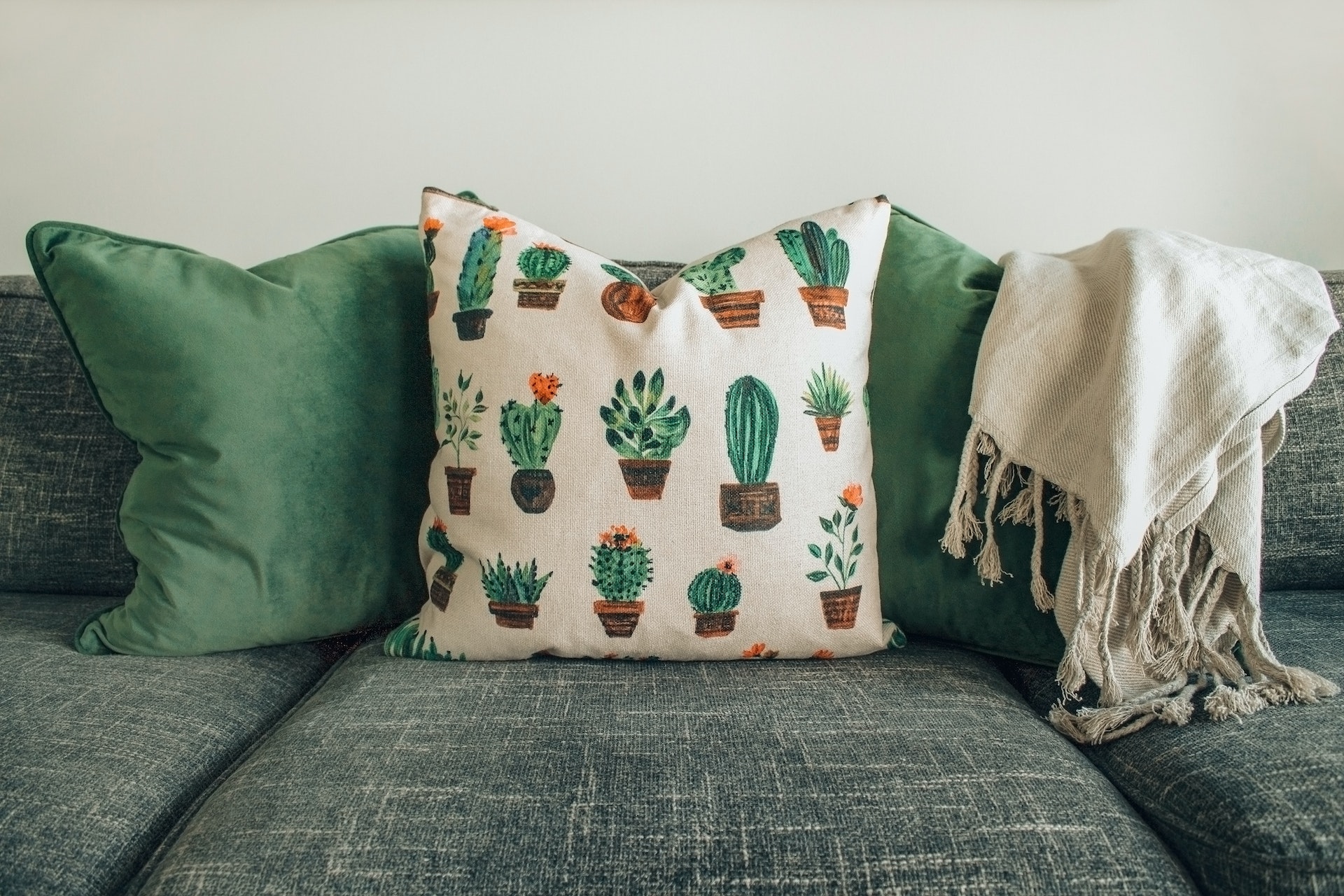 Your cushion covers and throw rugs get dirty quickly, especially if you have a pet in your home or keep your windows open.
It's also important from a hygiene point of view to clean these at least once every two weeks.
While you put these in the laundry, read the washing instructions given on the label and follow them to keep the material and color intact.
You can even take out your curtains and other upholstery items to get them cleaned, so they are free from dust and stains.
3. Dust everything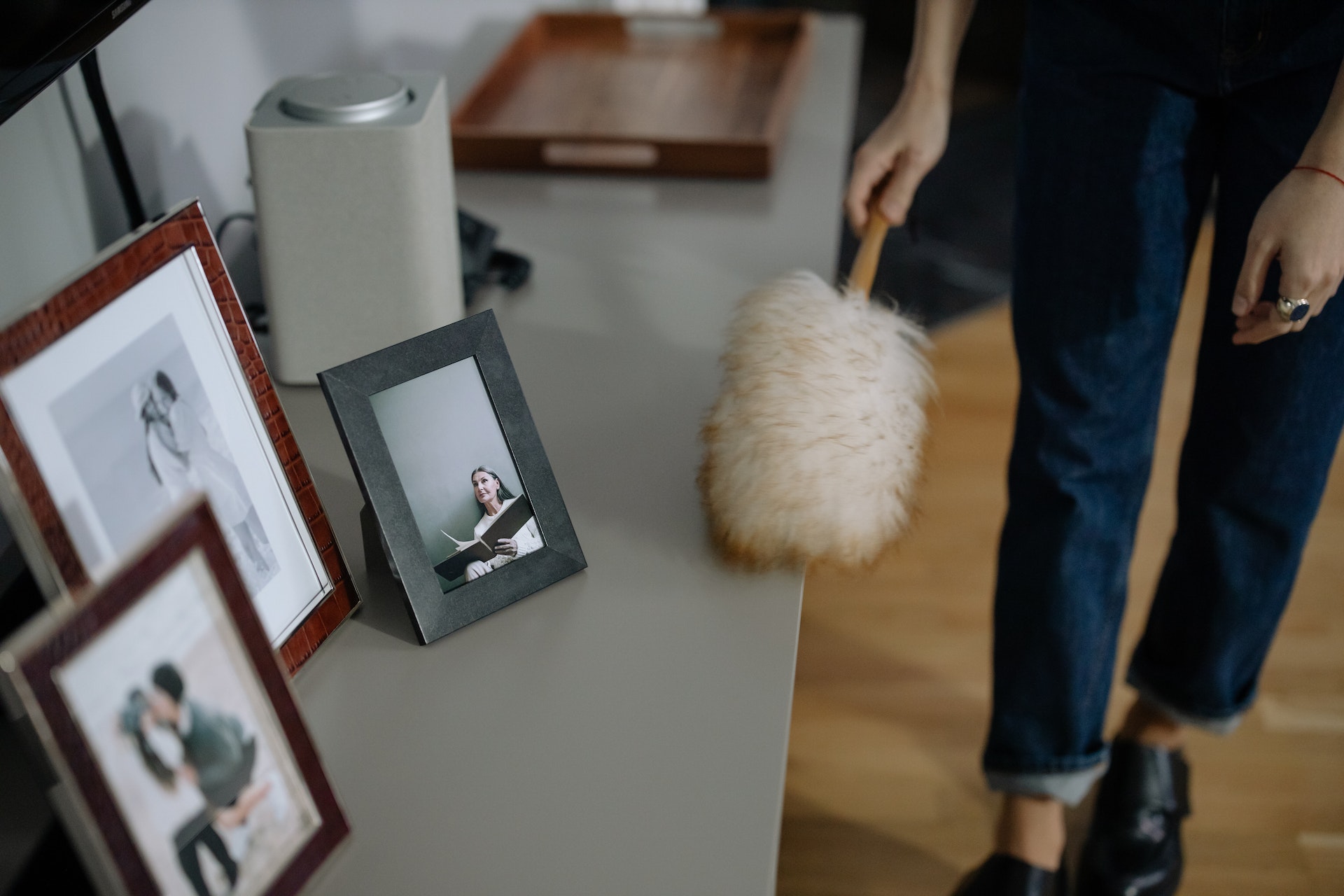 Many times while cleaning our living room, we often miss out on areas such as ceilings and wall corners. Instead, you can dry dust these hard-to-reach areas like ceilings, corners, picture rails, high shelves, and curtain rods with a soft cloth or feather duster.
If there are stains on your walls, you can spot-wash them with soap and warm water.
While dusting, always follow the top to bottom approach, as this will ensure you don't make already cleaned things dirty again.
Make sure you also dust things like wall frames, ceiling fans, bookshelves, and blinds.
4. Clean and wipe surfaces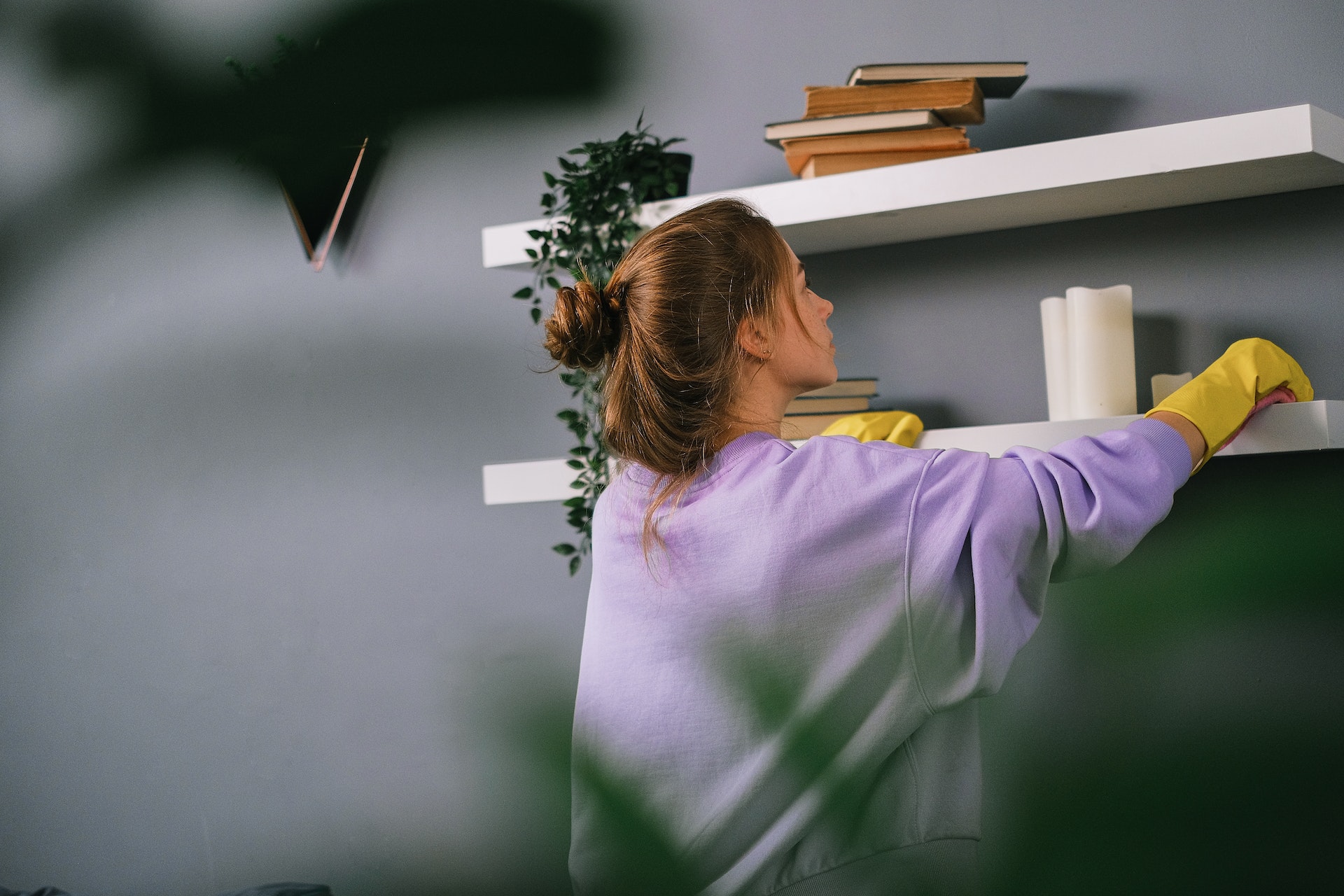 The next step involves cleaning all the hard surfaces in your living room, like coffee tables, end tables, bookshelves, and other furniture. Remove all the items from your furniture before you start cleaning these surfaces.
You can spray an all-purpose cleanser on the furniture and wipe it with a microfiber cloth. Avoid using hard clothes, as these can result in scratches and cause damage to your furniture.
Once you're done, you can even spray furniture polish to add shine to them. Before performing this step, read whether your furniture surface is ideal for polishing.
Pro-tip: If you observe a lot of dust on your furniture, you can spray some dust repellent so you don't have to clean them frequently.
5. Put your vacuum cleaner to use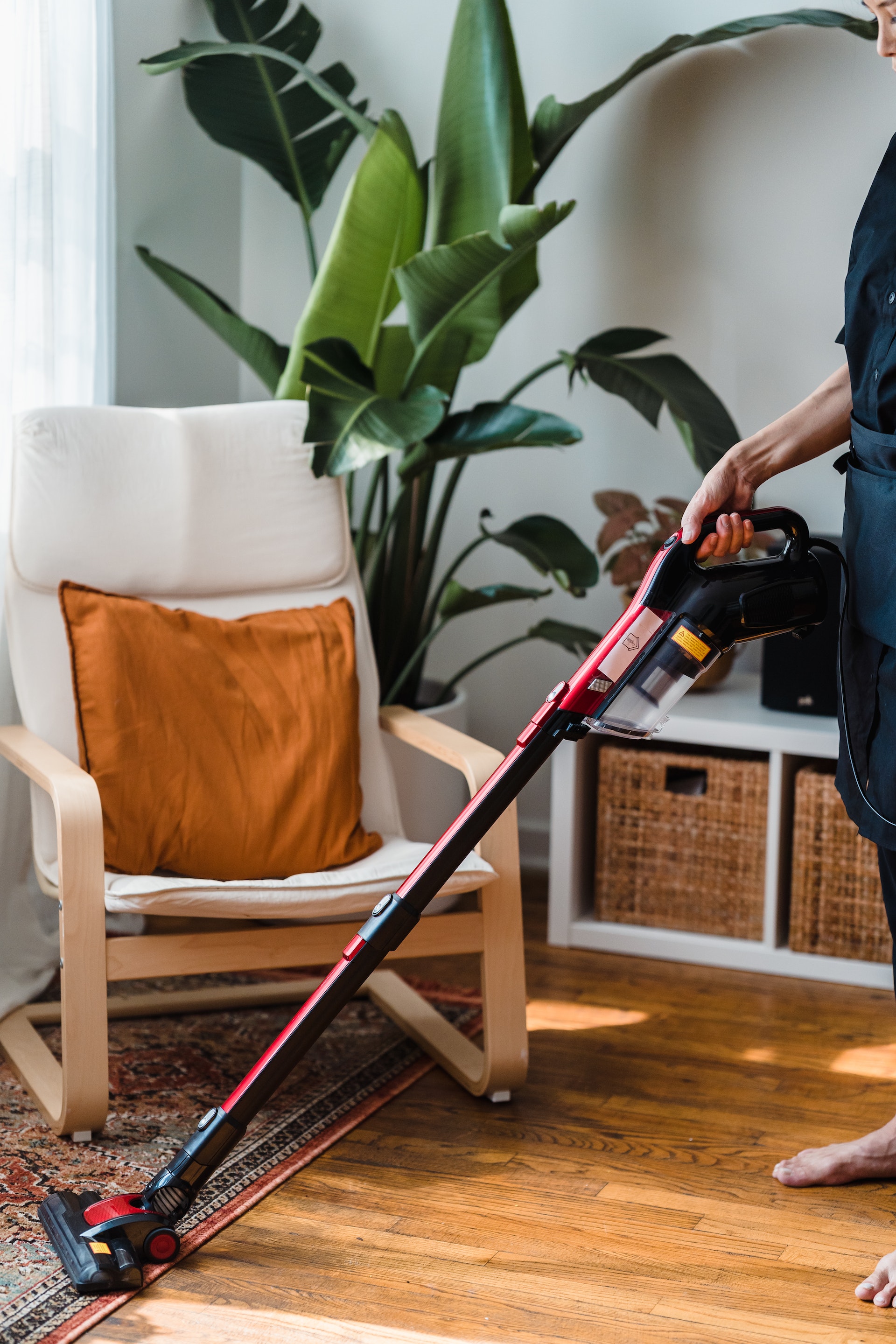 With a vacuum cleaner's different cleaning attachments, you can clean the dust from behind your furniture and other corners and crevices.
You can even clean your couches, armchairs, and other seating areas. If you have pets who shed a lot, this step becomes crucial, and you should vacuum these places at least once a week to keep them clean.
While vacuuming, if you observe light stains on your couches or armchairs, you can wipe them off with a damp cloth. Don't scrub on it too much, especially if the surface is of velvet or linen, as it can leave a mark.
If you are wary of putting your upholstery and cushion covers in the washing machine, you can vacuum them instead.
6. Gently clean electronics with microfiber cloths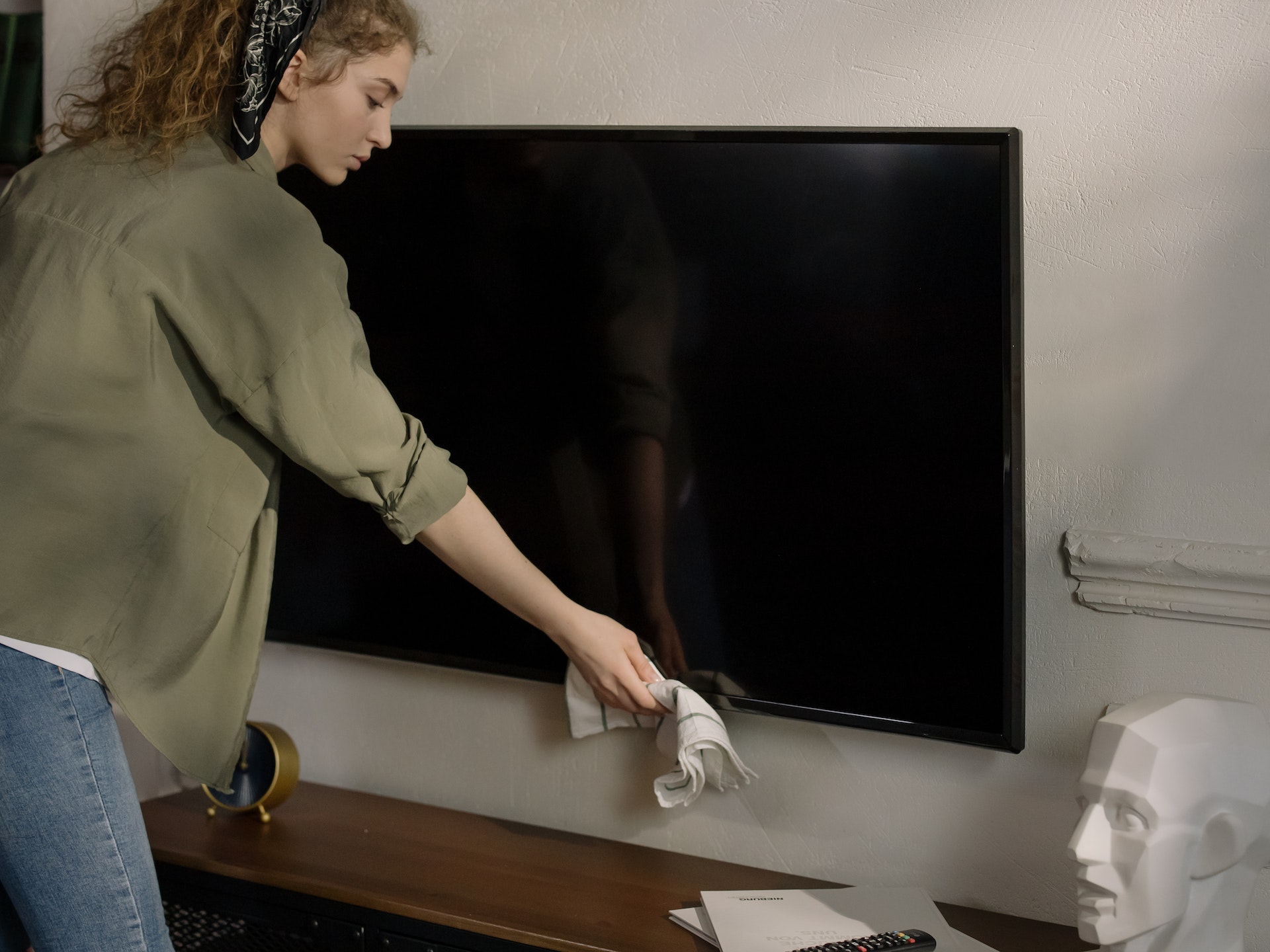 Everyone wants to watch TV on a streak-free screen, but cleaning electronics like TV screens and computer screens require much care. One wrong move, and you could damage the screen forever.
First, you can use a soft cloth to dust the screen gently, so you don't accidentally create scratches due to the dirt particles when wiping the surface later.
Next, spray some screen-safe cleaning product on a clean microfiber cloth (never spray it directly on the screen) and wipe the screen in a methodical, back-and-forth motion. Don't rub too hard, even if there are some fingerprints or smudges that don't go away. Instead, repeat the process by adding a bit of warm water to the cloth.
Let your screen air dry completely before you turn the TV on. This might take up to 15 minutes.
7. Sparkle your windows and mirrors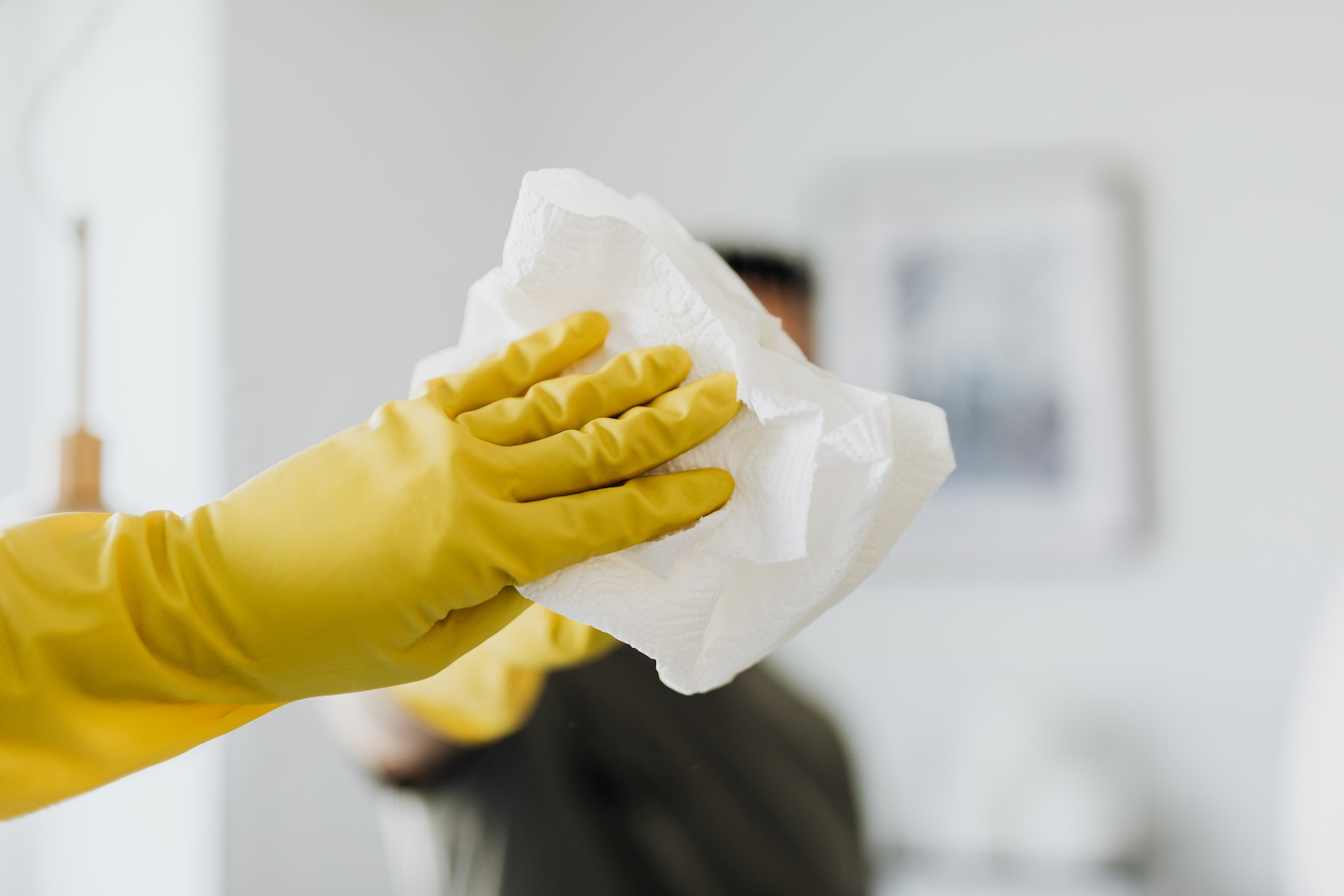 Who doesn't like having aesthetic mirrors or big windows in your living room where you can watch the sunset? But to make the most of these sunsets and aesthetic mirrors, you must have clean glasses.
You can either make use of a glass cleanser or inexpensive vinegar. You can mix equal parts of white vinegar and hot water with a dash of liquid soap and pour this into a spray bottle.
Spritz this all over your glass and use a soft cloth or newspaper sheets to rub the glass until it is clean and streak-free.
8. Clean your floors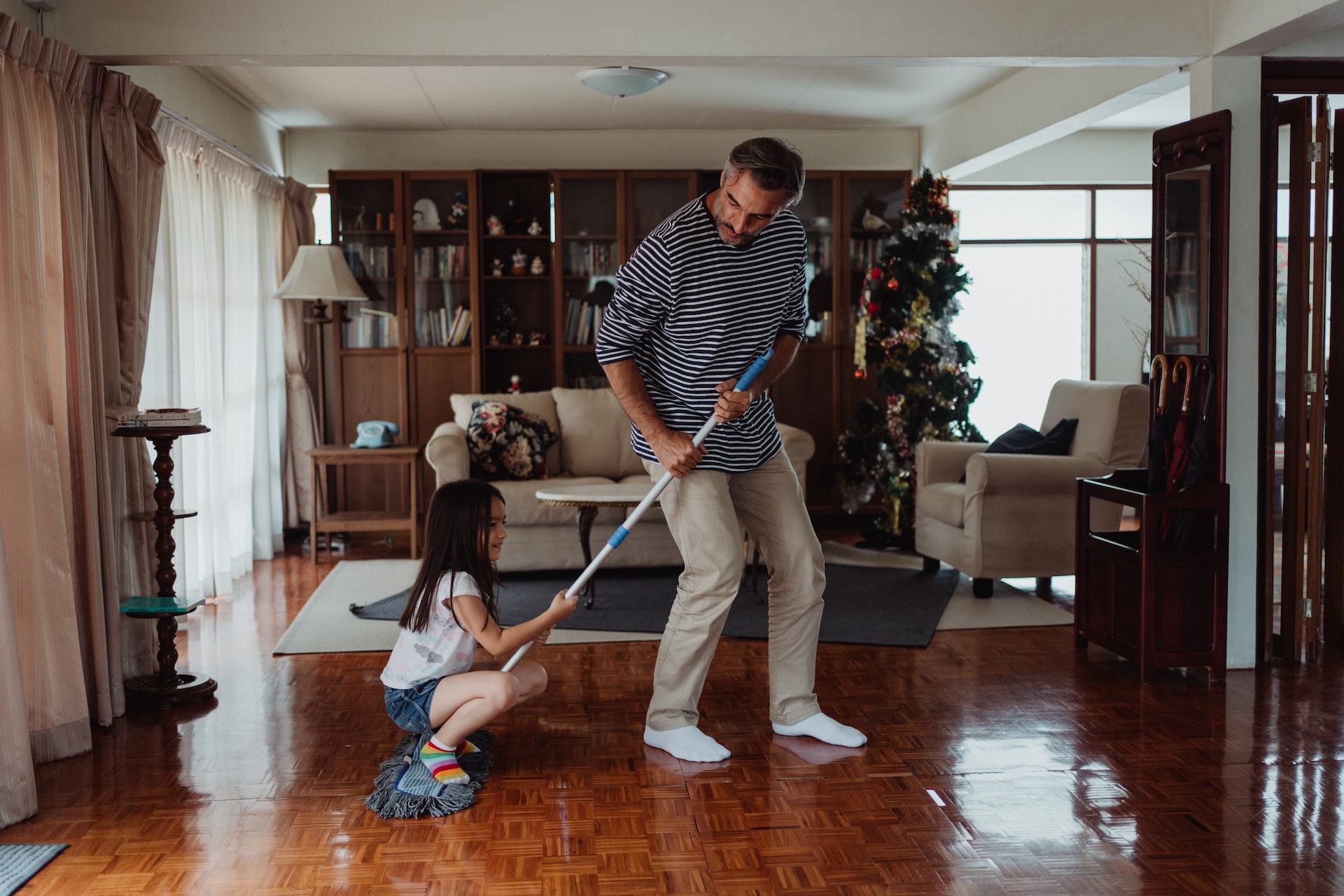 This should be the last thing on your list, as a lot of dirt and dust will gather on the floor while you clean everything else.
If you have rugs or carpets on your floor, you can wash them or vacuum them.
Once that is done, sweep the floor to get all the big particles. You can then take warm water and liquid soap to mop your floor. Let it dry thoroughly before replacing any rugs or letting your pet back into the room.
How can I keep my living room clean?
You don't want to spend your weekends cleaning the house when you can spend them having fun or pursuing your hobby. Here are four tips that will help you keep your living room clean for a longer time once you are done with the above steps:
Follow the "less is more" approach. The fewer things you buy or the fewer things you have to maintain, the cleaner you can keep your living room (and home too)
Adhere to the two-minute rule. If something takes less than two minutes, get it done now. For example, if you take out a book to read and it takes you less than two minutes to put it back on the bookshelf once you're done reading it, don't procrastinate.
Involve your family in the cleaning duties. You can divide the cleaning chores so that everyone gets a share of the responsibilities and nobody has to do everything alone.
Ensure there's no buildup of things. For example, if you don't wipe away a spill immediately, it will leave a mark that will be tough to remove later.
Final thoughts
We understand cleaning is nobody's favorite thing to do unless you are a real-life Monica Geller. With these tips and strategies, you'll spend far less time cleaning things around your home.
If you're super busy or just hate cleaning, it's time to lend those cleaning duties to our experienced professionals at Homero. We follow a professional cleaning checklist and hygiene protocol to ensure your home is safe and clean.
And did you know that you get an exclusive discount on your first cleaning appointment? Get your hands on it today!